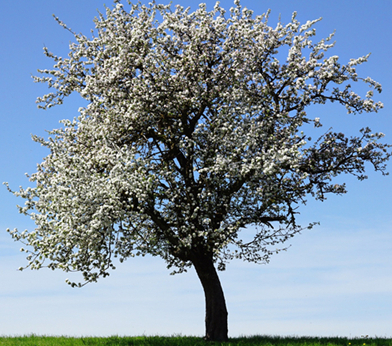 Apple tree
A red rome apple for Amma will be planted in the spring, 2019, in the Truckee Demonstration Garden, in Truckee, CA. The garden is near Lake Tahoe at an elevation of 6200 ft, and the tree will be planted once the snow passes. The Demonstration Garden has the following objectives:
Educate the community on sustainable, high-altitude gardening techniques
Encourage food security + self-reliance by growing fresh fruit, vegetables and herbs
Inspire the spread of more home gardens throughout the local community
Promote a beautiful + vibrant space for our community to enjoy
The garden also donates all produce to Meals on Wheels for Seniors. This red rome beauty will help pollinate honey crisp apples as well as produce fruit.

Susi Lippuner from Truckee, California.

See the tree that was planted...
When you plant your tree or trees, please send photos of it and/or your tree-planting stories to info@greenfriendsna.org.